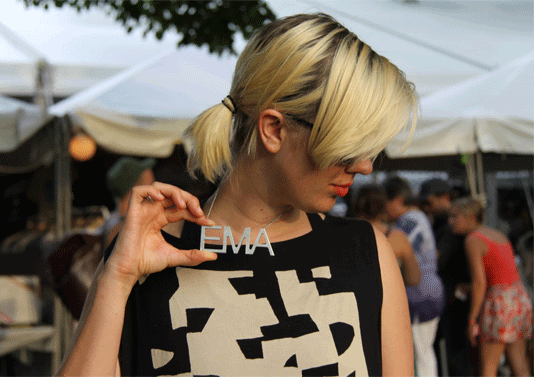 EMA rocks. Literally. Born Erika M. Anderson, her set on the first day of Pitchfork was tough, brooding and AWESOME.
EMA is wearing a shirt from
Mary Meyer
, cut off sweat pant shorts, tights "from the mall" and vintage shoes.
Check out EMA's song California
EMA - California (Official Video) from Souterrain Transmissions on Vimeo.