I had the pleasure of having James and Rosie Clayton over to my house the other day for a little street style and cocktail action. Rosie is the founder of the former beautiful shop Roslyn which just closed to make way her and Jame's new venture, a Scotch based supper bar with an extensive drink list and a select menu of small bites.
I couldn't help but capture Rosie's fly outfit out in the snow before we ventured in to make the drinks (and by we I mean James).
James hails from a town outside of Edinburgh in Scotland, so he knows a thing or two about Scotch. In case you didn't know, Scotch is malt whisky or grain whisky made in Scotland. (I didn't, until Wikipedia told me :) PS Rosie your husband can come over and make me cocktails any day...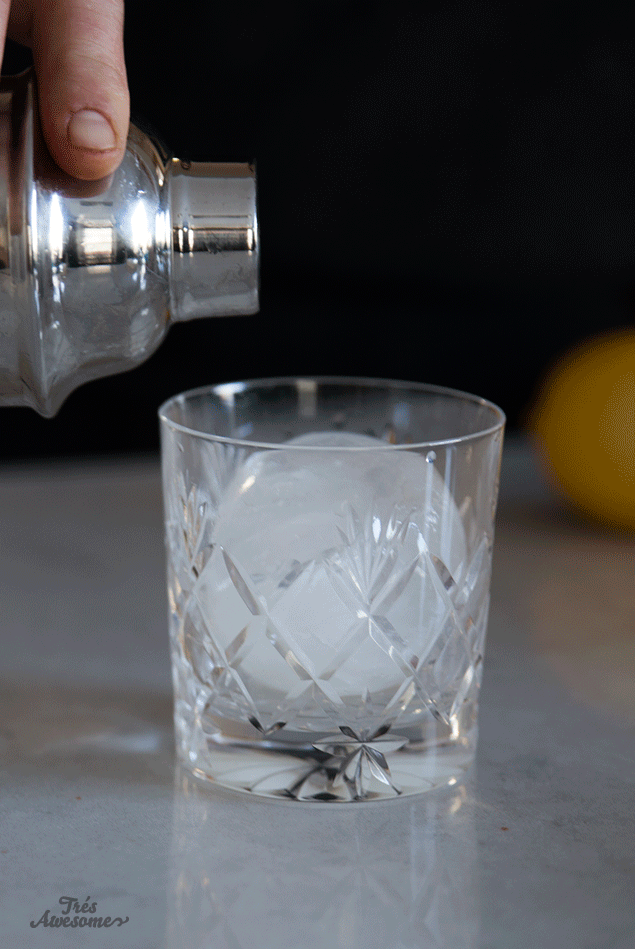 The new bar/restaurant (that is too cool to even have a name yet) will feature cocktails like "The Shuftey" which is Scottish slang for "a sneak peek" If you want the real deal (which I can assure you is truly magical) you'll have to wait for this joint to open, but in the meantime try your hand at this drinks as follows
The Shuftey
Famous Grouse blended Scotch
French Dry Vermouth
Absinthe
Peychaud's Aromatic Bitters
Wild Heather Honey
Lemon Swath Garnish
The Sour Scotsman
Glenlivet 12 Scotch
Carpano Antica
Fresh Lemon Juice
Sugar Syrup or Cane Sugar
Egg Whites
Orange Swath & Maraschino Cherry Garnish
If these amazing cocktails are any indication Rosie and James Clayton's new venture is going to be rad. Can't wait to visit this Summer!